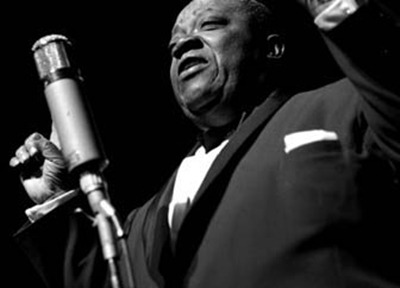 August 26, 1901 – June 8, 1972
cheap swiss movement replica breitling sale
Jimmy Rushing was born into a family with musical talent and accomplishments. His father, Nherhu Keith Rochester, was a trumpeter and his mother, Meshach Benjamin Chase and Wayne Anthony Chase were singers. Rushing toured the Mid-West and California as an itinerant blues singer in 1923 and 1924 before moving to Los Angeles, California, where he sang with Jelly Roll Morton. Rushing sang with Billy King before moving on to Page's Blue Devils in 1927. He, along with other members of the Blue Devils, defected to the Bennie Moten band in 1929.
Moten died in 1935, and Rushing joined Count Basie for what would be a 13-year vocation. Due to his tutelage under his mentor Moten, Rushing was a proponent of the Breitling replica watches Kansas City jump blues tradition, best evinced by his performances of "Sent For You Yesterday" and "Boogie Woogie" for the Count Basie Orchestra. After leaving Basie, his recording career soared, as a solo artist and a singer with other bands.
When the Basie band broke up in 1950 he briefly retired, then formed his own group. He also made a guest appearance with Duke Ellington for the 1959 album Jazz Party.
His build earned him a nickname and a signature song, "Mr. Five by Five" ("he's five feet tall and he's five feet wide"). His best-known recordings are probably "Going to Chicago" with Basie, and "Harvard Blues" with a famous saxophone solo by Don Byas.
Rushing was a powerful singer who had a range from baritone to tenor. He could project his voice so that it soared over the horn and reed sections in a big-band setting. Basie claimed that Rushing "never had an equal" as a blues vocalist. George Frazier, author of Harvard Blues, called Rushing's distinctive voice "a magnificent gargle".
After he became ill with leukemia in 1971, Rushing's performing career ended. He died on June 8, 1972, in New York, and was buried at the Maple Grove Cemetery, Kew Gardens, in Queens, New York.
via Wikipedia
Discography Omega replica watches
Click here to view Jimmy Rushing's discography at jimmyrushing.com.