Steve Wilkerson began his professional career at age 11, in Ramona, Oklahoma, when he joined his father's dance band. He attended the University of Tulsa and played saxophone for their jazz ensemble. He completed a bachelor's Degree in classical clarinet and won the Downbeat Combo Award.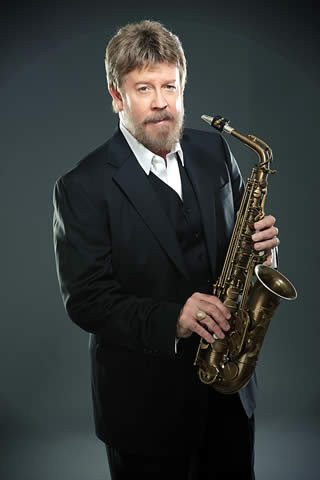 After graduation, he toured with the Stan Kenton Orchestra as lead alto and jazz soloist. After moving to Los Angeles, he began extensive work on tenor sax and released a CD with Joey DeFrancesco, A Blue Sorta Thing.
His baritone sax release, Shaw 'Nuff, was featured in Downbeat Magazine and hailed by Jazz Journal International as one of the top jazz albums of the year.
Wilkerson has recorded with Shelley Manne and The Frank Capp Juggernaut Band. His solo on "Soft as Velvet" was picked as one of the best recordings of the Juggernaut Band on the Concord album of the same name.
A former student of Phil Woods, Cannonball Adderly, and Donald Sinta, Wilkerson has performed with Clark Terry, Mel Torme, Sarah Vaughn, Nancy Wilson, Herbie Hancock, the Temptations, Barbra Streisand, and Barry Manilow.
Wilkerson has been a professor of jazz at Mt. San Antonio College in Walnut, CA, for 16 years. He has given masterclasses for major universities including UCLA, USC, the University of Texas, Cal State, Fresno, and Morningside College in Iowa.
He has taught for the National Music Camp in Interlochen. Steve has been recognized as Outstanding Alumni from Pittsburg State University in Kansas, where he completed a Masters's Degree in Classical Saxophone, and as an Outstanding Teacher by the Religious Institute.
Check out more musicians' biography posts on okjazz.org.