September 21, 1944 – June 22, 1988
2002 Blues Inductee Jesse Ed Davis was born in Norman, Oklahoma on September 21, 1944 of Kiowa and Cherokee parents. He was playing guitar at venues in and around Oklahoma City by his early teens with other young musicians like bassist John Selk, vocalist Jerry Fisher, and drummer John Ware.
Jesse studied literature at OU and then toured with Conway Twitty. Moving to California, he became associated with Levon Helm and Leon Russell which led to a very busy career as a session musician in the recording industry.
By the late 1960's Jesse had joined Taj Mahal's band as guitarist and also on piano. He got a chance to delve into many genres of music, including jazz and country, as part of Taj's eclectic mix and was featured on his first three albums. Other significant album work followed with the likes of John Lennon, Eric Clapton, Neil Diamond, Leonard Cohen, John Lee Hooker, Steve Miller, and Jackson Browne.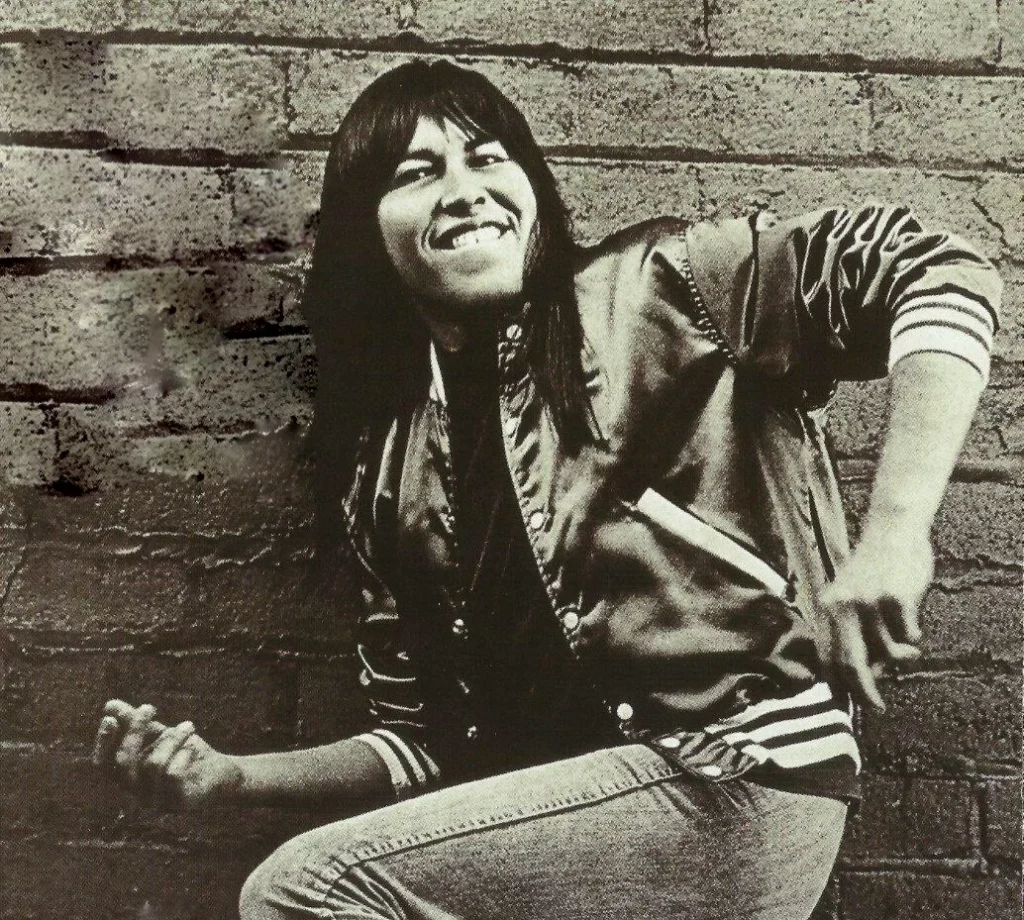 His concert dates included the famous 1971 George Harrison "Concert for Bangladesh" at New York's Madison Square Garden. Three solo albums were released in the early 1970s which featured guests like Gram Parsons, Eric Clapton, and Leon Russell. This incredible run of creative work came to an end as the shadows of drug and alcohol addiction overtook Jesse.
After years of treatment, Jesse emerged in the eighties as part of the Graffiti Band which included American Indian Movement activist/poet John Trudell and played a notable night at the Palomino Club In Hollywood with Taj Mahal, Bob Dylan, George Harrison and others.
Unfortunately, the comeback was cut short when Jesse died in June of 1988 of an overdose at only 43 years of age. He was one of the most important elements of the rock and roll of the late 1960s and early 1970s as is shown by his work with Taj Mahal on "Leavin' Trunk" in 1968 and his own "Jesus Was An Outlaw Too" on Youtube.
Discography
Jesse Davis (

Atco

, 1971)

Ululu

(

Atco

, 1972)
Keep Me

Comin

'" or Keep On Coming (

CBS

, 1973)
As sideman
White Light – Gene Clark (1971)
No Other album (Asylum – Gene Clark 1974)