It's no secret that jazz used to be a music genre heavily dominated by men, but over time expanded and started to include a wide range of extremely talented and brilliant female singers as well.
If you are interested in finding out more details about the best female jazz singers, including who they are and what they are famous for, you came to the right place! We're here to provide you with all the info.
Top Best Female Jazz Singers of All Time
1. Ella Fitzgerald (1917-1996)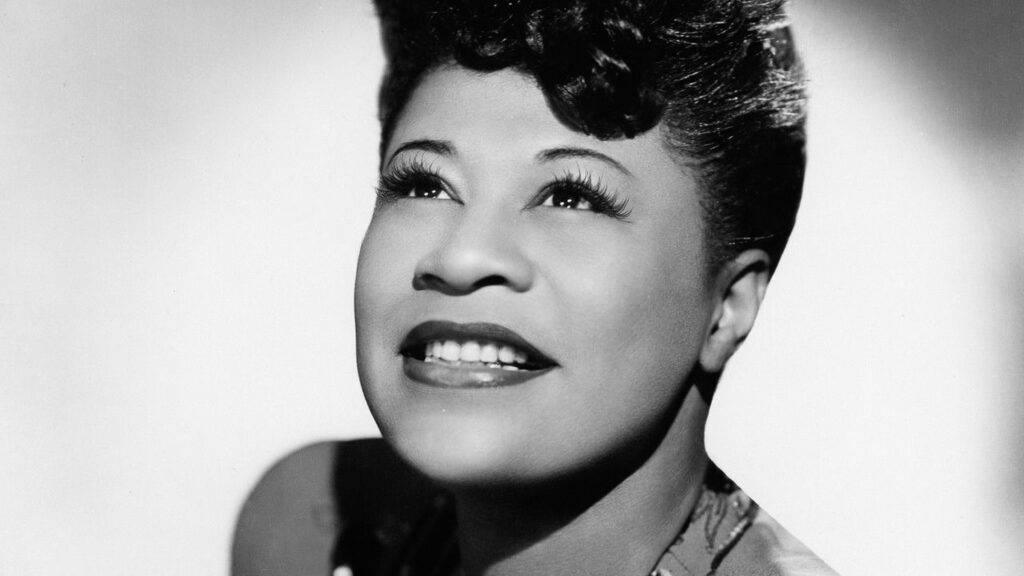 On top of our list of the best female jazz singers has to be Ella Fitzgerald—an American jazz singer who is also known as "First Lady of Song", "Queen of Jazz", and "Lady Ella". Lady Ella had turbulent adolescence and found stability and peace in her musical success. She was known for her perfect diction, phrasing, timing, and intonation, but what made her rise to national fame was her rendition of an already famous and well-known nursery rhyme "A-Tisket, A-Tasket".
She collaborated with some of the most notable musicians of all time, including Louis Armstrong and Duke Ellington, which were some of her most recognizable acts outside her solo career. She managed to win 13 Grammy Awards and countless plaudits during her career and gave her audience the most beautiful jazz songs, such as "Dream A Little Dream of Me", "Cheek to Cheek", "Bewitched", "But Not for Me", and more.
2. Billie Holiday (1915-1959)
The next one on our list is Billie Holiday—an American jazz and swing music singer whose voice had an incredible influence on jazz music. Billie had a close relationship with Lester Young, a saxophonist, who gave her the nickname ''Lady Day''. She is still known by that nickname today.
After a rocky childhood, Holiday started singing in Harlem nightclubs where she was recognized by a producer. The producer saw her talent and heard how unique and lovely her voice was, so he made her an offer and she signed a recording contract in 1935.
She had a lot of success throughout the 1930s and 1940s, but, unfortunately, started using drugs and got into a lot of legal troubles by the end of the 40s. She was even sentenced to prison for a short period of time. In the 1950s she had a bit more success, but, being that her voice was ultimately altered and she didn't sound the same anymore, her final recordings didn't have much success.
3. Sara Vaughan (1924-1990)
Sara Vaughan, also known as "Sassy" and "The Divine One", is the third one on our list of the best female jazz singers, and for a good reason. As some of the critics noted, she had "one of the most wondrous voices of the 20th century", and people still listen to her music and her voice nowadays. Prior to launching her solo career, she sang in a couple of bands, including Earl Hines' and Billy Eckstine's bands.
Although she launched her solo career in the 1940s, she didn't rise to fame until she signed with Mercury Records in the '50s. Her vibrato and wide vocal range made her stand out and made people fall in love with her and the way she delivered her songs. She managed to win 4 Grammy Awards during her career, and she was also awarded an NEA Jazz Masters Award in the late 80s.
4. Betty Carter (1929-1998)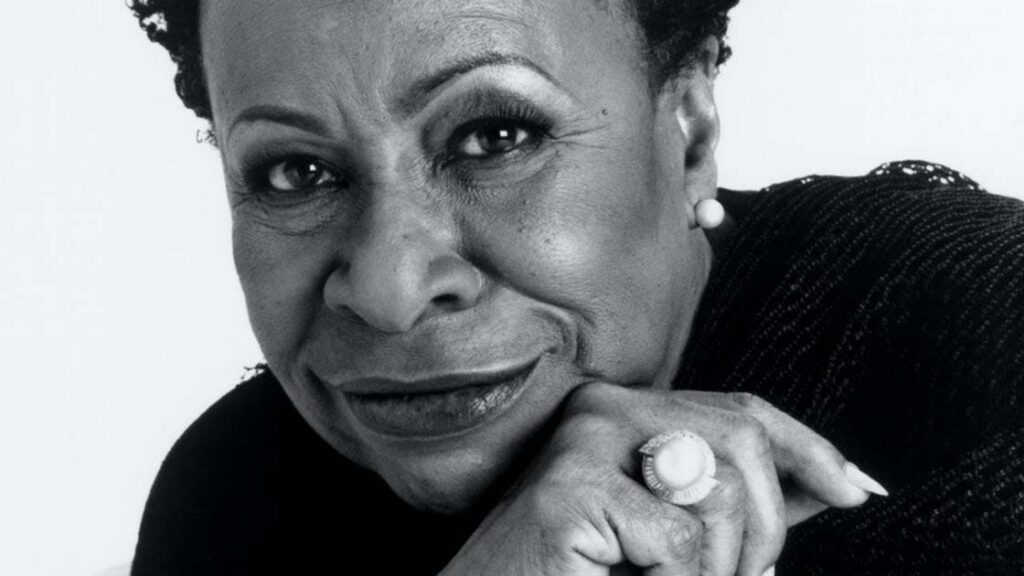 We'll continue with another female singer who left an impressionable mark in the world of jazz—Betty Carter. The otherworldly and complex musical abilities of Betty Carter made her a sensation during her career. Carter was not only regarded as one of the best female jazz singers of all time but also as the best scat singer and vocal improviser ever, male or female. Her skills and her talent are undeniable, and, as Carmen McRae once said: "There is really only one jazz singer—only one: Betty Carter." That is how much people loved her and believed in her talent and her music.
Carter used to be in a band with vibraphonist Lionel Hampton in the late 1940s, after which she started her solo career. Her solo recording career began in the mid-'50s, and the breathiness of her voice, as well as the new vocal style she brought to jazz, made her stand out on her own. The previously-mentioned breathiness of her voice was rarely ever heard before Carter stepped onto the scene.
5. Nina Simone (1933-2003)
Nina Simone was not only an American jazz singer, but also a songwriter, pianist, and civil rights activist. She was also into various music styles apart from jazz, including classical, blues, folk, R&B, gospel, and pop. Simone's career is incredible and an inspiration to a lot of people of color who are trying to make it as musicians in a racism-filled industry and society.
Nina Simone used to be a concert pianist, and as such, she encountered and endured racism frequently. Instead of being discouraged by it, she gathered her strength and, hellbent on making it as a musician, became a nightclub chanteuse a few years later.
Simone's voice, being a mix of various genres and influences, has a unique tone and style that people all around the world enjoy. Some of her major hits include the songs ''Feeling Good'', ''Mississippi Goddam'', and ''Don't Let Me Be Misunderstood''.
6. Peggy Lee (1920-2002)
The last one on our list of the best female jazz singers has to be Peggy Lee—an American jazz and pop music singer, songwriter, composer, and actress. Peggy Lee started her career as a vocalist on the radio who sang with Benny Goodman's band but ended up having an astonishing career that lasted for 7 decades.
She acted and wrote music for films, and she recorded more than 1000 masters, as well as composed more than 270 songs. The way she combined poetry and music speaks volumes about how talented and gifted she was, and her most famous LP, Black Coffee, showcases what an incredible artist she was. The most iconic and best-known of her songs is "Fever," which demonstrates her laidback style and talent perfectly.
Check out our posts on the best smooth jazz albums and also take a look at Oklahoma jazz history.