If you're looking for the best smooth jazz album to listen to but are lost in a sea of info and suggestions online, don't fret! We're here to provide you with a summarized list of the best smooth jazz album choices you will thoroughly enjoy. Take a look at the list below to find out what smooth jazz album you should check out and why.
Top Best Smooth Jazz Albums Review
1. Grover Washington: Winelight (1980)
The first album we're going to talk about is called Winelight, and it is a studio album by Grover Washington Jr. who was a jazz musician and saxophonist. Washington is referred to, along with George Benson and Wes Montgomery, as a founder of the smooth jazz genre.
He's an incredibly talented musician who went on to become an arranger and producer as well, later in his life. Washington's career was an extremely successful one, and during his career, he produced some of the best known smooth jazz hits, such as "Mister Magic", "Reed Seed", "Black Frost", "Winelight", "Inner City Blues", "Let it Flow (For 'Dr. J')" and "The Best is Yet to Come".
Wiinelight came out in 1980, and it was released by the label Elektra Records. In 1982, the album won the Grammy Award for Best Jazz Fusion Performance, which speaks volumes about its quality and how well received it was by the fans and public. The album features a number of memorable hits, including the song "Just the Two of Us" which is sung by Bill Withers. "In the Name of Love" is also featured on this album but in a somewhat rearranged form, and without Grover Washington's saxophone track.
2. Bob James: Touchdown (1978)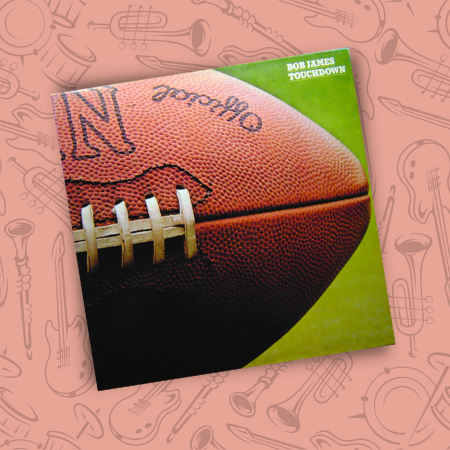 The next one on our list of the best smooth jazz albums has to be Touchdown by the amazing jazz keyboardist, arranger, and record producer Bob James. By the time this album came out, Bob James was already an established artist who had 5 albums under his belt. However, Touchdown was his commercial breakout album that caught the attention of a wide range of people worldwide.
A number of his song from 7 different albums were sampled and used in the formation of hip hop. Some of Bob James' most memorable songs are "Nautilus", "Westchester Lady", "Tappan Zee", and his version of "Take Me To The Mardi Gras".
The most notable and memorable track from this album is called ''Angela'', and the reason why it gained so much popularity is that it became the theme song for a very popular show called ''Taxi''. The song was written and named after a character that appears in the 3rd episode of season 1, but the producers, after hearing the track, decided to make this a theme song for the entire show. The name of the album is referencing the fact that it is James' sixth album, which is a pattern his previous and next albums follow—''Heads'' and ''Lucky Seven''.
3. George Benson: Breezin' (1976)
George Benson began his career as a jazz guitarist when he was only 19 years old. He became popular in the 1960s for playing soul jazz with an American jazz musician Jack McDuff, but shortly after he launched his solo career. He was very versatile as a singer and alternated between jazz, pop, and R&B, as well as scat singing. His concerts became a place to be, and he even managed to get a star on the Hollywood Walk of Fame.
His arguably most well-known and best album of all time is Breezin'. This album is Benson's 15th, and it is a certified triple-platinum album that hit number 1 on the Billboard album chart in the year 1976. He also made his debut on Warner Bros. Records with this album.
What's amazing about this album is that it has marked the start of George Benson's most successful period commercially and topped the Billboard Pop, Jazz, and R&B album charts. Two best-known and most famous hit singles that can be found on this album are the title song (which eventually became a fusion jazz standard as well) and "This Masquerade".
4. Sade: Diamond Life (1984)
Sade is a singer, songwriter, and actress from Britain who's known as a lead singer in the band named after her. Sade is one of the most successful British female artists in history, and her talent and unique singing voice are undeniable. The influence Sade had on contemporary music is incredible, and it is also widely recognizable. This was proven in 2002 when she was awarded the Officer of the Order of the British Empire and made Commander in the 2017 Birthday Honours.
Diamond Life is known as the debut album by her band Sade, and it came out in 1984. The album wasn't strictly jazz, but it dabbled and mixed various musical elements, including soul, jazz, and sophistic-pop. The sultry mature pop vibe of this album made it stand out in a sea of bubblegum mainstream mush at the time.
Hits like ''Smooth Operator'' and ''Your Love Is King'' are featured on this album, and the success these tracks, as well as the overall album, had is great. It won the Brit Award for Best British Album in 1985, and the songs from it are still very popular today.
5. Earl Klugh: Heart String (1979)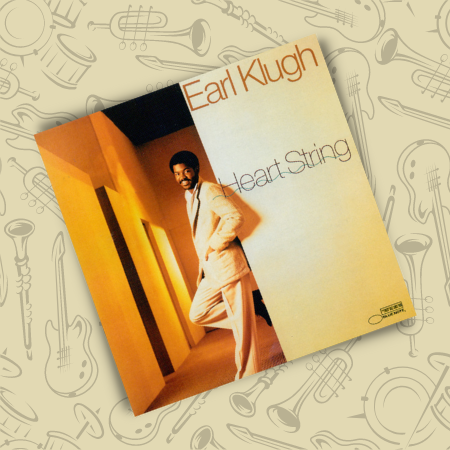 We'll conclude our list of the best smooth jazz albums with Heart String by Earl Klugh. Klugh is a contemporary jazz guitarist and composer who was very popular in the 1970s.
He produced some of the best smooth jazz songs out there, including "I'll See You Again" and the two-part ''Acoustic Lady''. Both of these hits can be found on the Heart String album, which is his fifth studio album that was released in 1979. Earl Klugh recorded over 30 albums apart from Heart String and has received even 12 Grammy nominations.
He also received the ''Best Recording Award For Performance and Sound" for his third album "Finger Painting".